Login
Log in if you have an account
Dont have an account? Register
Meet The Crochet Cove!
06 May 2021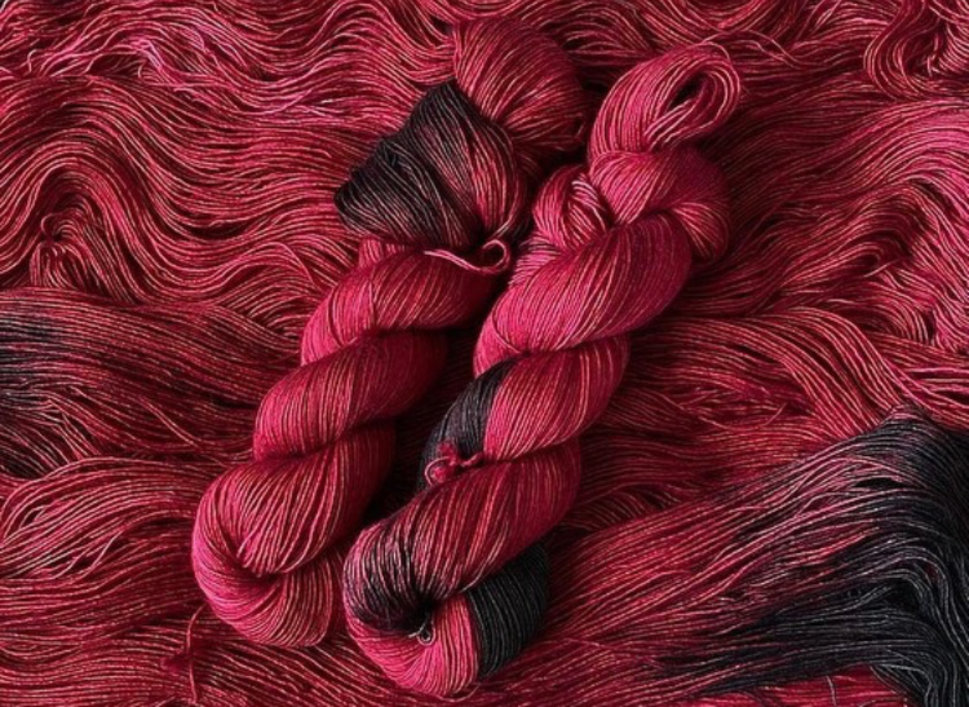 The Crochet Cove has taken some of their most striking colorways, inspired by Lovecraft Country, and put them on Luxe! Luxe is just that, one of the most luxurious yarns around with 30% Mulberry Silk and 70% Merino. The singly-ply construction means this yarn has serious sheen and glow! Couple that texture with the rich colors meant to evoke several of the powerful characters in Lovecraft Country and you've got yarn so beautiful that you might just want to use it as a centerpiece. 
We are soooo lucky to be the first ones offering this base in these colorways! But this trunk show only lasts 2 weeks (and the orders are already coming in!) so purchase quickly if something catches your eye. 
We chatted a little bit with Nia, the dyer in the cat's eye glasses behind the brand, to learn a bit more of her story. Like many of us, she crocheted her first stitches with grandma's guidance, but it was when she was pregnant with her first child that she really delved deeper. "I had a friend, she was a knitter and she told me about Ravelry. I went on there and saw all the things I could crochet, got on YouTube to refresh my memory and that was it!"

Nia turned to dyeing a couple of years ago when she was furloughed at work. "I had bought some bare yarn thinking that one day I'd see what this dyeing yarn is all about. I didn't expect it to come up when it did." After a month of research and experimenting, she thought the whole dyeing thing just might work out. And it certainly has! Nia is charmingly still surprised by her popularity, "when I get feedback and people say 'we love your yarn,' I think 'I'm just dyeing yarn, nothing to see here!"  

Four of the colors we received were inspired by Lovecraft Country and it is clear when Nia talks about it that she has a deep connection with this series and that connection manifests in these rich, dramatic colors. 

"The topics and storylines that they covered were periods in African American history that aren't always talked about. And it was beautifully shot. It takes place in the '50s, so the fashion. The women in the show are very strong and determined. The four colors are actually names for the main four women in the series. So it's not just that it's 'Lovecraft,' it's 'The women of Lovecraft Country.'" 

Check out all the colors and bases that The Crochet Cove have to offer on their brand new website and keep an eye on their instagram as they are attending some in-person events soon! And make sure to grab a skein (or 5!) of Luxe before the trunk show moves on! 

And how can we not watch Lovecraft Country after all that? We'll have details on a weekly watch-along very soon - Nia might even pop in!





}